Walsh Will Lead Company's Digital Strategy and Digital Sales Outside of Company's TV Markets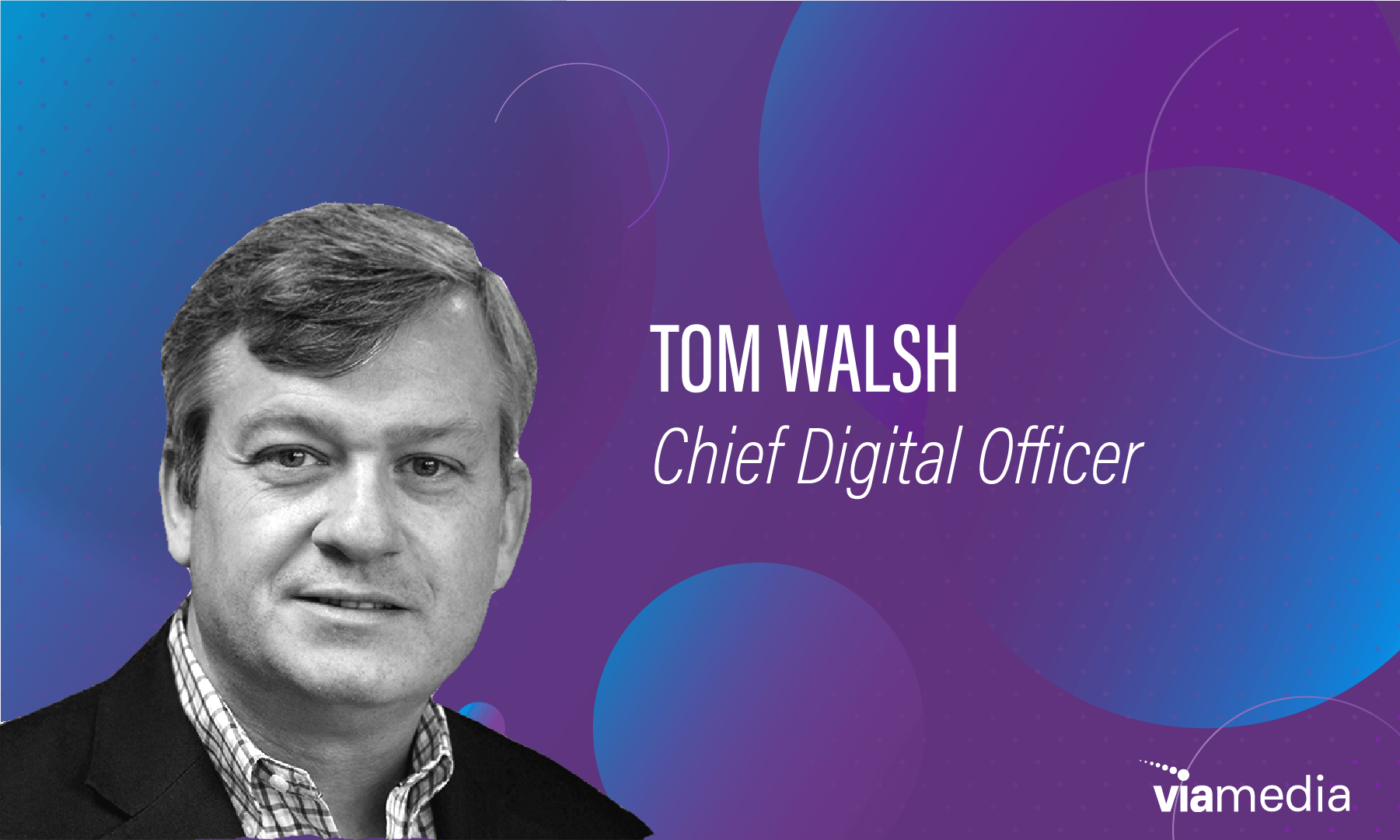 New York, NY -- Monday, May 6, 2019 – Viamedia, the leading cross-media local advertising company, announced today they have promoted Tom Walsh to Chief Digital Officer. Reporting to the company's CEO, Mark Lieberman, he will be responsible for the company's overall digital strategy while leading a digital sales team that will reside outside of the company's traditional TV markets today.
"Tom's strong commitment to Viamedia's continued growth coupled with his 20 years of digital experience make him a great fit for this role," says Mark Lieberman, CEO of Viamedia. "In the last two years, since Tom's arrival at Viamedia, we have seen significant gains in our digital sales without compromising our core business. We are excited to see what's to come as he continues to take us to the next level."
Walsh joined Viamedia in 2017 from FreeWheel, a Comcast company, as Senior Vice President of Advanced Advertising. He has played a pivotal role in transforming Viamedia into a true cross media sales team blending and unifying traditional TV advertising with digital TV, programmatic, mobile, search, social, email and more.
Additionally, Walsh has helped in creating the strategy for advanced advertising solutions in development that will bridge the gap between traditional linear TV supply and digital TV demand.
Prior to joining Viamedia, Walsh worked at FreeWheel, a Comcast company, nPario, a WPP Data Management Platform, and DoubleClick, where he ran sales and account management teams in Media, AdServer for Publishers and Agencies and Email. He also ran his own consulting firm, ESIrisk where he helped several start-ups transform themselves to digital and SaaS models.
ABOUT VIAMEDIA
Headquartered in New York City, Viamedia provides a comprehensive audience and impression-based local video and digital advertising platform. As part of the platform, Viamedia has exclusive cable TV ad inventory from more than 60 Cable TV Distributors in 34 states across 72 DMAs, offering advertising on cable TV networks to more than 6,000 local, regional and national advertisers. Viamedia also offers those advertisers a complimentary suite of impression-based digital products including OTT, mobile, display, email, search, and social, in those DMAs and beyond. Viamedia's success is built on its proprietary software, people and processes. For more information, please visit www.viamediatv.com.
###