I have a confession to make. I am the daughter of one of the biggest nerds of all time. Growing up, my dad was obsessed with recording every movie and TV show that struck his fancy on TV to save for posterity. He then would make note of the hour and minute counter on each VHS tape so he knew exactly how much room he had left on any given VHS tape and also so he could effortlessly fast-forward on each tape to the selected program. Scribblings on each tape label quickly turned into a full catalog, which he was constantly updating.
By the time the DVD era rolled around, my dad had amassed a pretty impressive library of VHS tapes. I once asked him why he did it and without pause, he simply said, "I like that I can watch what I want, when I want." He had a point, and clearly he was onto something. Fast forward to today, and the VHS tapes have been relegated to the garage and my dad has fully embraced the world of OTT (Over-the -top).
The Magic of OTT
Putting all of the magic and mystery aside, OTT is everything that my dad dreamed of, the ability to watch what you want, when you want it.
Up at 3 in the morning and want to catch up on the entire season of "The Bachelor"? OTT.
Want to watch "Iron Man" for the umpteenth time? OTT.
The big game is on but you are stuck at your kid's soccer practice? You guessed it…OTT.

If you want to get into the nitty gritty of the many different faces of OTT, this next section is for you.
OTT: The Catchall Phrase
OTT stands for "over-the-top," and simply means the delivery of film and TV content via the internet, without requiring users to subscribe to a traditional cable or satellite pay-TV service (like a Comcast or Direct TV).
OTT has become a catchall phrase for several different versions of internet based television and not all of these versions are created equal.

Subscription-based Streaming Services (AVOD/SVOD)
Let's start with OTT in its purest form. A perfect example of this would be Hulu. Hulu is an ad-supported, subscriber-based platform that does not require one to have a traditional cable or satellite subscription to utilize the service. Another popular subscription-based service is Netflix.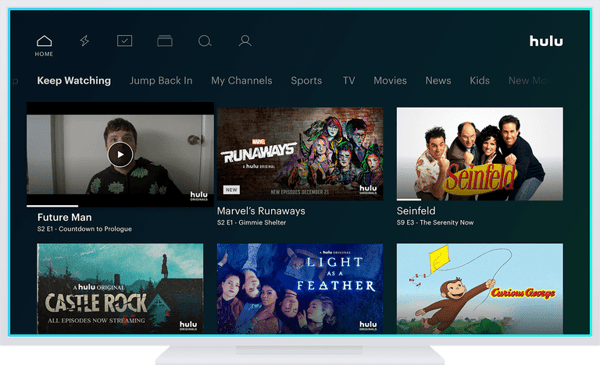 Hulu Interface
Now, I'm sure you're saying to yourself, "Wait a gosh darn minute, what about our dear cable operator friends? Where do they fit into the mix?" Fear not, that's where TVE (TV Everywhere) comes into the picture.
Love what you read so far? Subscribe to get notified of more awesome content like this.
Cable Company's On-Demand Option:
TVE (TV Everywhere)
TV Everywhere (TVE) is the cable/satellite industry's answer to traditional OTT. Think of it as an added bonus to your cable subscription. TVE allows you to have access to streaming networks like HBO and ESPN for no additional cost, so long as you login under your cable account name and password. This authenticates that you are indeed a subscriber of a cable or satellite system and grants you access to the streaming service.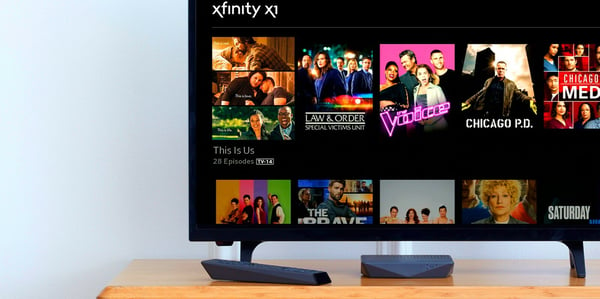 Comcast's xfinity interface
Virtual MVPDs (vMVPDs): Access To Cable Networks Without Traditional Cable Subscription
Back to your inner monologue… "Hold the phone, are you telling me that ESPN is exclusive to only those with a cable subscription?" Not anymore. Thanks to vMVPDs.
Virtual Multichannel Video Programming Distributors (vMVPDs) like Sling and fuboTV are just what the doctor ordered. vMVPDs are known for their "skinny bundles" that allow you to pick and choose what you want without a traditional cable subscription, all you need is an internet connection and a Smart TV or a device like Roku, Apple TV, Chromecast, Amazon Fire, etc to plug the signal into your TV. And of course you can also watch your programming on your phone or tablet.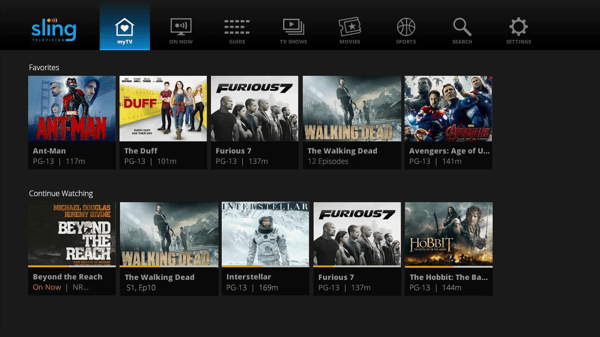 Sling TV interface
OTT's Not Going Away
It's safe to say OTT usage is not going away anytime soon.
eMarketer reported that OTT adoption grew 340% in 2018 and estimates there will be over 203 million OTT video service users in 2019.
With TV and film consumption evolving by users cutting the cord and consuming their desired TV and film content via OTT devices, marketers are able to utilize OTT/premium digital TV advertising to reach their target market and increase ROI.
Through Viamedia's Premium Digital Television suite (OTT), we have access to inventory across all 3 platforms above and instead of focusing on the platform, you can simply focus on reaching your audience through geographic and demographic targeting.
Premium Digital Television allows you to serve relevant ads to people as they "Watch What They Want, When They Want".
Additional Resources
Cord Cutters vs. Cord Loyalists: Results from 2019 Video Consumption Survey
2019 OTT Trends Webinar Featuring Expert Panelists from IAB, FreeWheel, Newsy and fuboTV