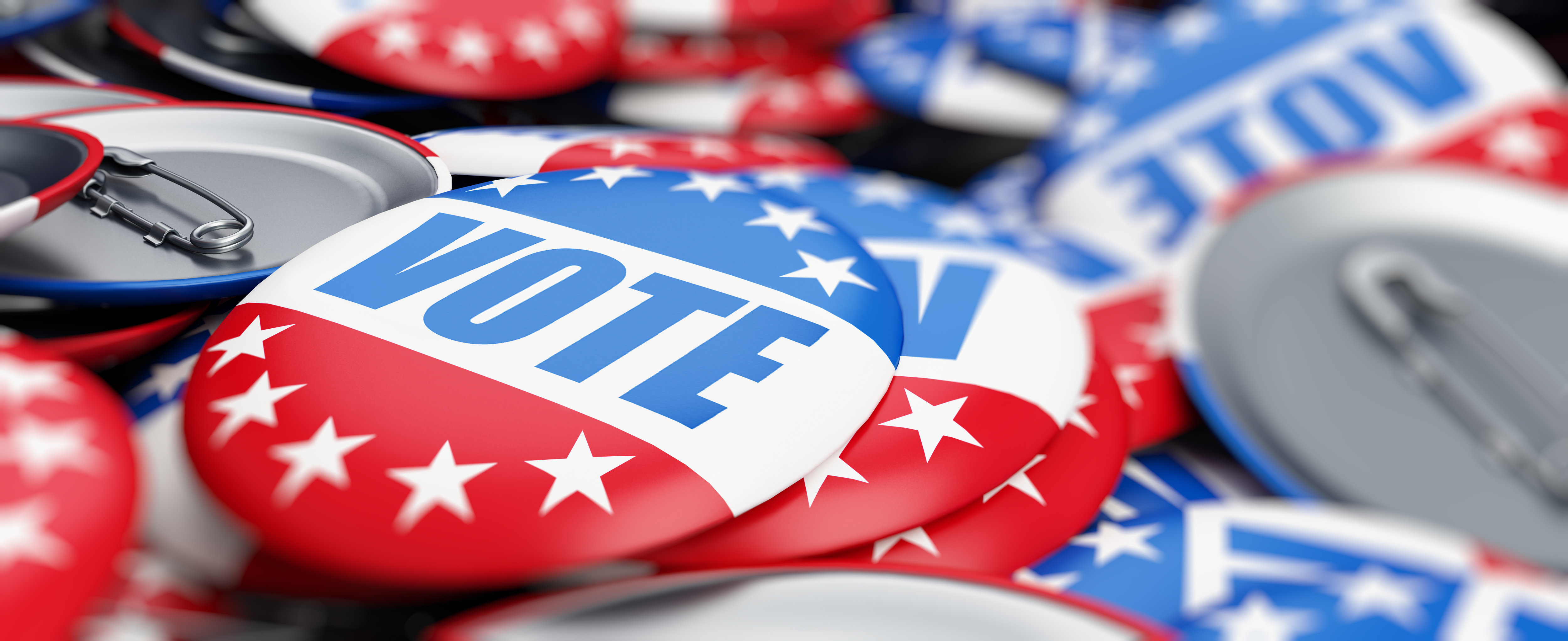 What if I told you that promoting political parties, candidates, and issues are really no different than how a brand markets and promotes themselves? I know that something like this can sound insensitive when discussing something as meaningful as determining who deserves your vote, but hear me out. What is a vote anyway? Merriam Webster defines a vote as "a usually formal expression of opinion or will in response to a proposed decision". While not necessarily as consequential as selecting someone to be President, isn't shopping for and buying a new car also a decision that requires thought, research, diligence and consideration?
In fact, in 2016, Duke University theorized that one's personal identity and feelings about a candidate or issue may be more significant in determining the voting outcome than one's opinion on the candidate's policy positions.
But I digress. Let's look at the classic sales funnel, as made famous by McKinsey and Forrester.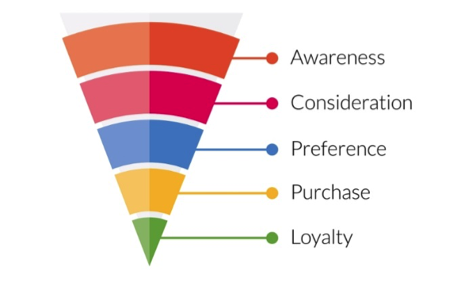 In a perfect world, this is the process that a consumer takes – turning strangers into loyal customers who advocate on your behalf to others. Now, what if I changed the word "purchase" into "vote". Would the same funnel apply? I think so, and I will spell out how taking a sales-like approach to political advertising can be successful.
Awareness
Awareness is at the top of the voting/sales funnel; boosting awareness of your party, candidate, or issue is the first step toward securing voters' confidence and ultimately, their vote. This is the stage where your goal is to send a clear and concise message about who you are, what you stand for, and how you will best serve the voters in office.
According to a 2013 study performed in Name Recognition and Candidate Support by Cindy D. Kam & Elizabeth J. Zechmeister, they discovered that after a three-day subliminal exposure to a candidate's name, there can be an increase in support for this politician. Dwight D. Eisenhower was the first candidate to use TV ads to reach potential voters with his "Eisenhower Answers America" ads in 1952.
What types of advertising fit into the awareness stage? TV, Cable TV, OTT/Premium digital TV, pre-roll, online video and You Tube. Incorporating these types of advertising channels into your political advertising campaign are key to your success.
Consideration
Now that we've made sure that the voters are aware of your existence in the political sphere, the next thing is to get them to consider you as their choice to be their candidate. They say that a picture is worth a thousand words, so why not utilize display ads to re-target those who have already engaged with your video ads and visited your website?
Another great option for consideration would be to send a well worded and concise message through Email Marketing. The closest match to the traditional direct mail campaigns of yore, Email Marketing gives you the ability to communicate directly with your voters and drive further engagement with calls to action like asking for donations, vote pledges, or inviting them to visit and follow your Social Media accounts.
Preference
By this point in the cycle, your potential voters have probably checked out your Facebook and Instagram accounts. Why not target them on Social Media as well? Between May 2018 and Election Day 2018, just under $400 million was spent on Facebook by political candidates running office. Utilizing Social Media gives you the unique opportunity to connect more personally with your target voters.
Vote (Purchase)
You've introduced yourself to the people. You shared your message with them and won them over. They're at your political rallies. You need them to show up at the polls and vote on Election Day. How do you do that? It's time for a geo-fence. By setting up digital perimeters around your special events, you can capture the device IDs of your supporters and serve them ads for up to 30 days. A simple message thanking them for their support can go a long way to help get out the vote.
Loyalty
In life, you can count on death, taxes, and a new election cycle starting as soon as the old one ends. You've won your election, so why not start building your case to be re-elected? This should bring you back to Social Media. Stay engaged with your constituents and if your message resonates, it will lead to likes and shares. People sharing your content is as good as a testimonial and it's that kind of loyalty that will resonate for years to come.
So let's review how "The Sales Funnel" can work for your campaign:
Awareness – Who are you? Introduce yourself and get your name out there.
Consideration – Now that they know who you are, why should they like you?
Preference – You've given them a reason to like you. Now why should they support you?
Vote – They support you. How do you get them to vote for you?
Loyalty – They voted for you. Now how can you keep their support?

At the end of the day, no two campaigns are alike and what I've laid out is just one approach out of many tactics and strategies you can utilize to reach your voters. Election Day is right around the corner! Let Viamedia's team of experts help you construct a winning strategy.
Learn more about Viamedia's political advertising strategies.