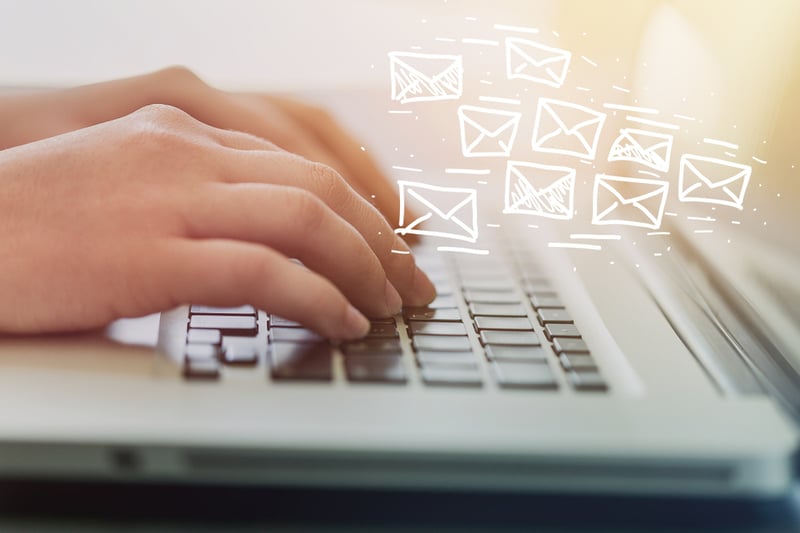 Email marketing is a powerful way to connect with your audience. Your emails can deliver valuable information, improve awareness of your products and services, and ultimately boost sales. However, effective email marketing is not as simple as you might think and requires a lot of time, effort and a sophisticated strategy.
Viamedia's CrossResponse email marketing is unique in that it is permission-based email marketing to consumers outside of an organization's own database. When done correctly, it is one of the most cost-effective ways to grow your email list, generate more leads and increase sales, all with substantially higher conversion rates than other marketing channels.
So why doesn't everyone utilize permission-based (aka conquest) email marketing to its fullest potential? The problem is that an optimal conquest email marketing strategy requires extensive knowledge of consumer habits and access to a large list of emails that have opted in on the front end, knowledge of compliance and regulations such as GDPR throughout the process, and deep data analysis on the back end to enhance future email marketing campaigns.
Here is a quick look at how conquest email marketing works to expand your reach and produce real business results.
Active Users with Purchasing Intent
Since the "conquest" in conquest email marketing is to reach and acquire new consumers and move them through the sales process, the quality of the list you are sending to is the highest priority. A large list of users that have agreed to receive emails is useless if they are inactive or disinterested.
Leaders in conquest marketing are now using micro surveys to learn more about the needs and purchasing habits of the people on their lists. This allows for more effective email targeting and higher conversion rates.
High Deliverability and Absolute Compliance
The worst things that can happen in an email campaign are high bounce back and unsubscribe rates. This can destroy a campaign, build distrust amongst consumers, and even remove active users from your email list depending on your marketing email service.
Trustworthy conquest email marketing partners should advertise their deliverability rates and compliance, guaranteeing their email list is comprised of interested opt-ins.
Transparency and Reporting
With conquest email marketing, the goal is not to send a large number of emails. The goal is to create new business. There should be transparency around open rates, link reports, click through rates, and which new customers actually came from the email campaign. This information can also be used to enhance future email marketing efforts.
A Cross-media Approach
Viamedia's CrossResponse email marketing product can target active consumers in the market for your product with high deliverability and transparent reporting but what really makes this product unique is our three-step 'pre' and 'post' email targeting process:
During the pre-targeting step, potential email recipients see a banner ad for YOUR brand or product on a website they are browsing.
The next step is a promotional email that acts as a more direct touch point after seeing the banner.
Content is then shown on social media to strengthen this connection during the re-targeting step.
This comprehensive approach delivers results and ensures that your message is reaching consumers that have shown intent to buy your product or service.
Contact us to find out more about our unique email product and how we can help you optimize your marketing strategy to create tangible business results.
>> Sign up to get marketing insights delivered straight to your inbox.