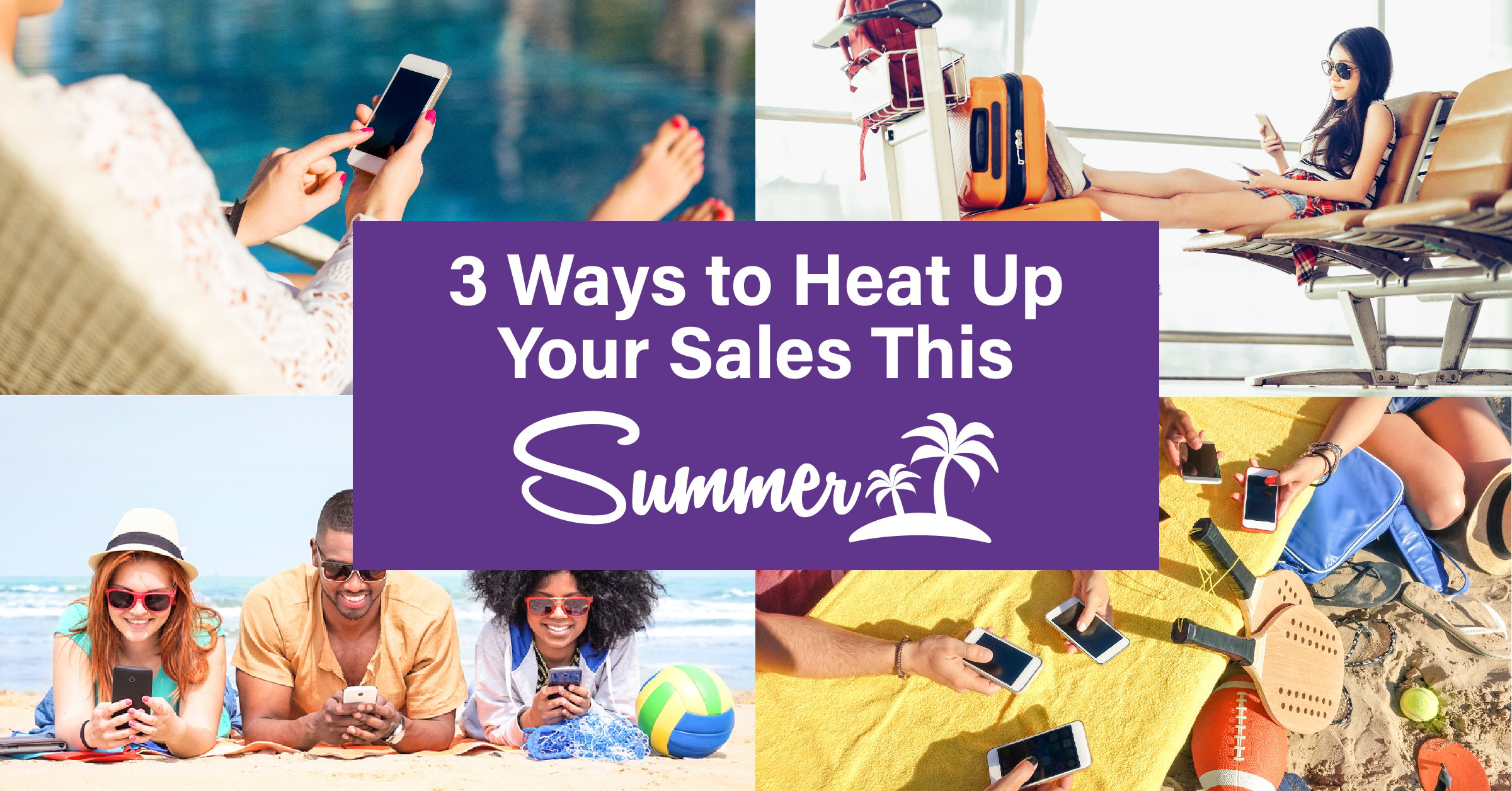 Summer doesn't mean you have to take a break from advertising.
When you think of summer, you probably think of sunny days sitting by the pool, enjoying a frosty beverage, and not thinking twice about what's on the screen closest to you. Once upon a time, you were probably right, but in today's connected environment, being one tap away from the internet is a year-round necessity and an effective advertising strategy doesn't take the summer off.
The following 3 tips will help you break through the hazy summer fog and heat up your business while the mercury rises.
#socialmedia
If you go on vacation, and don't memorialize it on social media, does the vacation even count? Summer is a great time to pack up the family and go on an adventure and the surest way to make sure that you are reaching your customers is to hit them up on social media. A well placed (and summer inspired) ad can catch the eye of those perusing their newsfeed and don't forget the power of the #hashtag. Seasonal hashtags like #summerfun, #beachlife, or #vacation can help you organically appear in the feeds of those who follow those hashtags on social media.
Mobile, Mobile, Mobile!
What is the one thing that is for sure on everyone's packing list for summer? If you guessed a mobile device, go get yourself a cookie because you are right! According to eMarketer, mobile ad spend will total $87.06 billion in 2019, nearly 2/3 of all digital ad spend this year. How do you use this mobile knowledge to your advantage? That's easy, in addition to making sure that you have mobile friendly ads included in your creative mix, the most important thing you can do to capitalize on the mobile revolution is to make sure that your website is mobile friendly. Not sure if your site is mobile friendly? A great way to check is to simply pull your site up on your phone and make sure that you can easily navigate the site. Other helpful tips on how to figure out if your website is mobile friendly can be found here.
Wherever you go, there you are.
They say home is where the heart is, but couldn't you also say that home is where you make your big purchases? But how do you make sure that your advertising budget is being spent in a way that will not only keep your local customers engaged while not wasting your budget on transient visitors? According to a survey conducted by Consumer Reports, the median distance someone is willing to travel to purchase a new car is 55 miles. Same story with home improvement. Odds are you won't hire someone from where you are vacationing to work on home improvement projects back home.
That being said, you might be thinking about that project you still have on your honey-do list back home while on vacation and how powerful would it be if you were served ads from a company back home while lounging by the pool? Or what if you saw an ad for your dream car from your neighborhood dealership while on the beach? By utilizing authenticated audience targeting through Viamedia's own CrossConnect™, you can make sure your ads are reaching people who live in your target area, regardless of if they are home or on vacation.
Want to learn more about how to add some summer fun to your advertising strategy? Our nationwide team of cross media consultants are ready and willing to help you find your winning formula for year-round success.