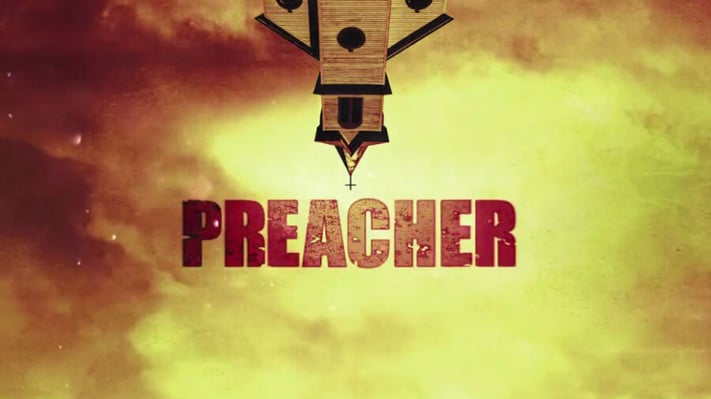 The first sermon I ever attended was delivered by a steely-eyed, Scots-Irish Presbyterian preacher who stood high over the congregation in a double-decker pulpit. What I heard that day was all fire and brimstone straight out of the Old Testament, and it was all quite strange (and scary) for a young boy's ears. But I can tell you flat out that it was all rather mild and tame stuff compared to what AMC is dishing out in its (very) dark, supernatural series, "Preacher" – which returns for a second season on June 25th, 2017.
This (crazy) tongue-in-cheek drama (or is it comedy?) stars English actor Dominic Cooper as Preacher Jesse Custer, a man with quite a criminal past, who is compelled to return to a small, tumbleweed Texas town to save a down-and-out church once tended to by his father. But Jesse Custer is no ordinary preacher… oh, no! You see, he has undergone some sort of celestial transformation – a metamorphoses if you prefer – that has enabled him to alter the behavior of his wayward parishioners through a God-like power of suggestion. And when Jesse Custer speaks, there is one inevitable outcome -- havoc and mayhem rendered in spectacular blood and gore.
If the supernatural action seems like the stuff of comic books, well – then – the similarity is hardly a coincidence. As is the case with AMC's comic book-inspired "The Walking Dead", "Preacher" is also taken from a comic book series of the same name. And while the show is hardly the ratings success of "The Walking Dead", it still managed to accrue first year viewing levels that were ~15% higher than AMC's average audience in the same 9pm time slot. Moreover, the DVR levels are through the roof! For example, the Live+ 15 Day DVR rating was over 5-times the Live-only rating – a sure sign of viewer interest and engagement in the show: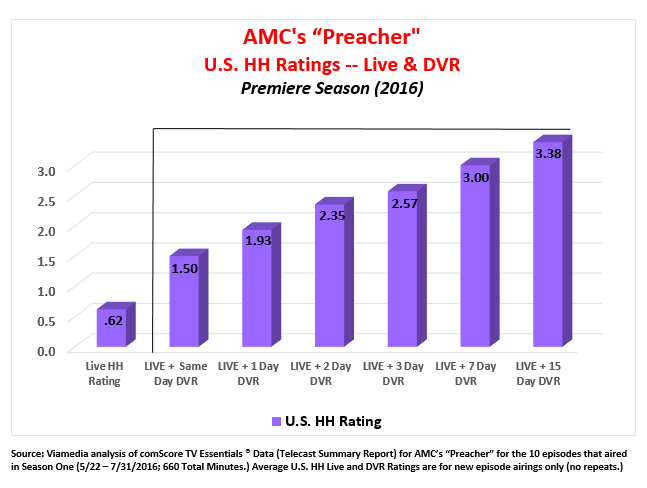 Southern Skew
Viewing to "Preacher" had a deep southern market skew. We looked at the first five episodes from the Premiere Season (2016) and found that 18 out of the Top 25 highest DMA ratings are found south of the Mason-Dixon Line with 11 markets located within just three states: West Virginia, Kentucky and Tennessee. What accounts for such a strong regional viewing skew? Well, for one thing, "Preacher" takes place in the state of Texas with several characters of obvious Southern extraction if we are to go by their (exaggerated) accents. Moreover, Evangelical Preachers are not exactly unknown in the South. And it should also be noted that both "Preacher" and "The Walking Dead" are very popular in many of the same southern markets, and both programs have over-the-top apocalyptic themes: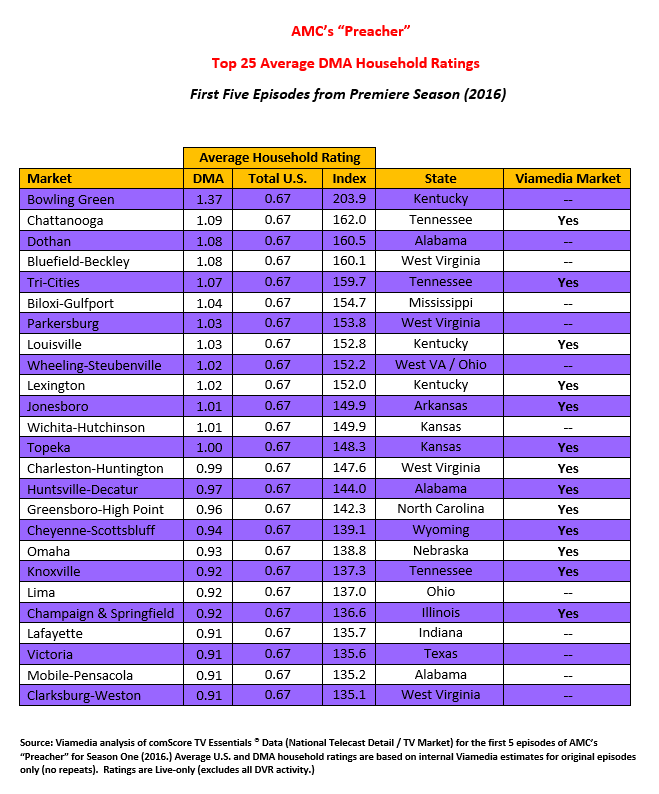 Strong Premiere Season Cable Advertising Support
AMC's "Preacher" has been on air for only one season, so we have no baseline comparisons to quantify year-over-year sales metrics. But based on records we have for other first year shows, "Preacher" received very strong support in its inaugural season. All in all, the show attracted 100+ advertisers who ordered 600+ spots across 40 Viamedia markets (~55% of Viamedia's national footprint.) That comes to an average of 5.6 spots per advertiser.
(Source: B.I.G.SM database — Copyright © 2017 by Viamedia, Inc. All Rights Reserved)
In terms of local market advertising categories, Automotive is far and away the largest, capturing one-half of all cable ad investments – a figure that is 15 to 20 share points higher than what we normally see for this category company-wide. Even more over-represented (on a relative basis) is the Tune-in category (TV/Radio/Media) at 18%, which is more than 10-times the level of advertising company-wide: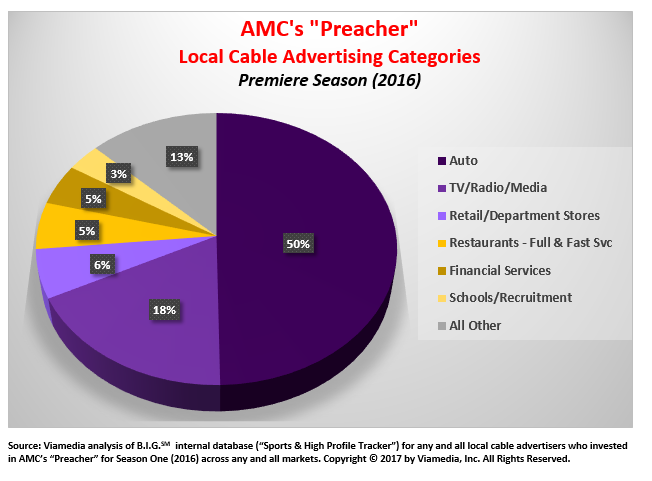 Season Two
To say "Preacher's" Season One plot was all over the place would be an understatement. A gross understatement. How about action scenes that start out in space before the viewer is taken to the small, dusty Texas town of Annville, with side excursions to Russia and the African Continent. Got that? Then throw in a countless number of characters, including Preacher Jessie Custer's two main sidekicks (an assassin ex-girlfriend-in-crime and an Irish vagabond vampire), and you get the idea. This show serves up large doses of chaos, bedlam and violence galore, but does so with a wry sense of humor. But whether or not AMC can strike comic book gold like it did with "The Walking Dead" remains to be seen. And if the network fails with "Preacher", it won't be because the show is boring… it packs enough shock and surprise for a half dozen drama series!
[/et_pb_text][et_pb_text admin_label="JSims Byline" saved_tabs="all" background_layout="light" text_orientation="left" use_border_color="off" border_color="#ffffff" border_style="solid" global_module="15694" background_position="top_left" background_repeat="repeat" background_size="initial"]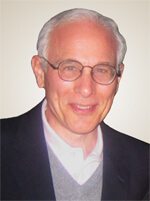 Written by Jonathan Sims
VP Media Research, Viamedia
[/et_pb_text][/et_pb_column][/et_pb_row][/et_pb_section]