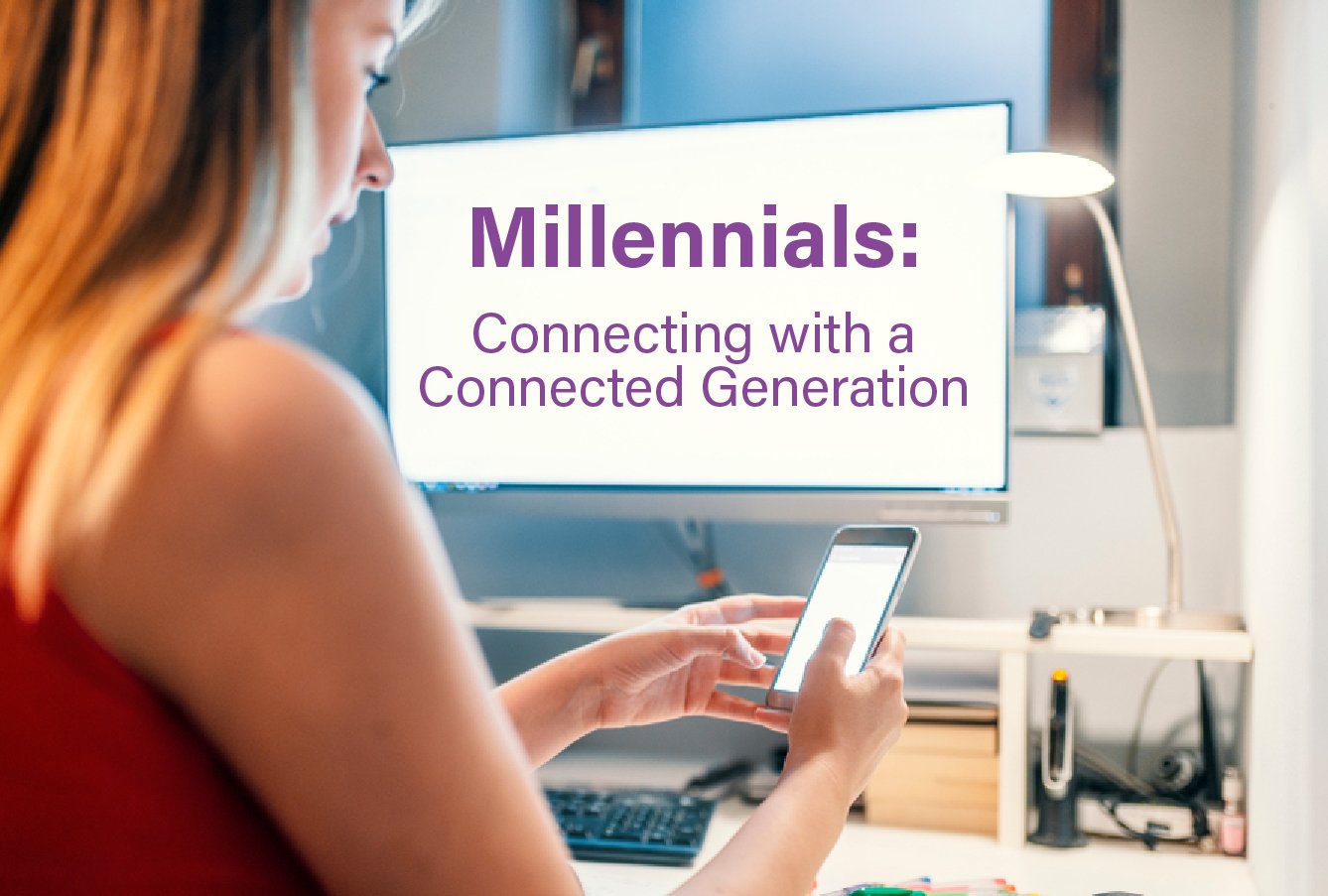 If you're a marketer, trying to keep your finger on the pulse of millennials, it can seem impossible. So, lets take a look at this generation and see if we can help simplify the main trends to reach them effectively.
Millennials are defined (by Pew Research) as those born between 1981 and 1996 (23-38 year old). There are approximately 80 million millennials in the United States -- and they have overtaken the baby boomers as the nation's largest living adult generation.
Nielsen described this generation as today's "most coveted consumer demographic from a marketer engagement perspective". It starts to make sense why brands and agencies are investing millions to understand and reach this group when you learn that by this time next year, millennials are expected to spend as much as $1.4 trillion annually (30% of retail sales).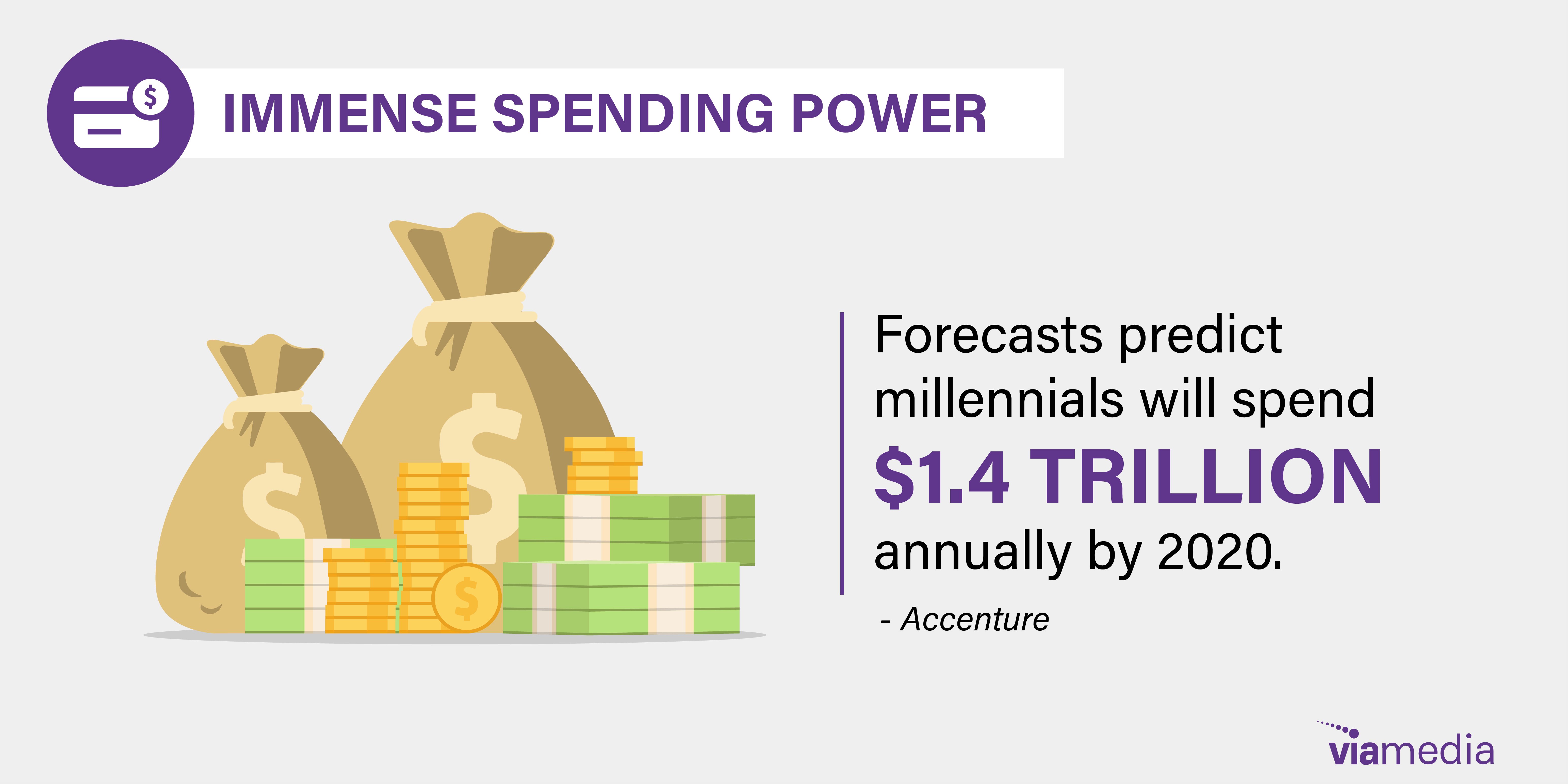 That's a lot of money. So for companies to cash in, its essential to understand how and where to engage with millennial consumers.
Reaching Them On the Devices That Matter
Millennials are spending a lot of time on their phones... a new study indicated an average of 5.7 hours a day.
According to the 2018 OpenX and Harris poll, eight out of 10 millennials spend at least three hours on their mobile devices daily, and one out of five spend six hours or more per day — that's one out of every four hours in the day, or one-third of their waking hours spent consuming mobile content. The survey also indicated that millennials spend nearly 5x more time on a mobile device than watching live TV.
The top apps millennials are spending time on: Facebook and Instagram. They spend an average of 69 minutes a day on Facebook and 52 minutes on Instagram.
"Millennials are most likely to identify their mobile as their most important internet device, and they are spending almost as long online via mobile as via all other devices combined." (The Global Web Index report)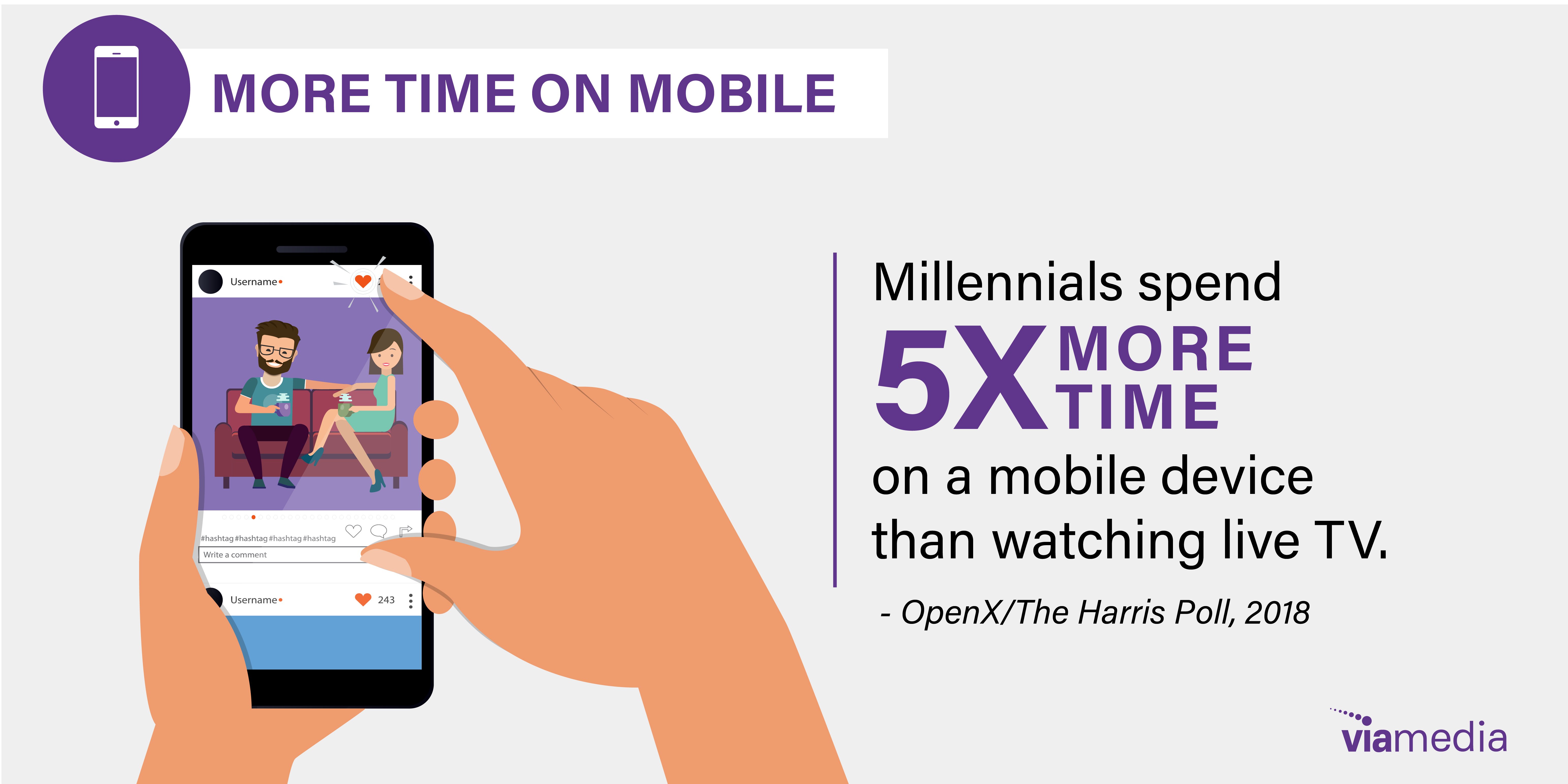 Among millennials, YouTube accounts for two-thirds of the premium online video watched across devices.
So, what about TV? Research shows one-third of millennials have already cut the cord, and 50% are planning to get rid of cable services in the next year. Research from Park Associates reveals that 85 percent of millennials in the U.S. subscribe to at least one OTT video service, such as (Netflix, Hulu, etc.).
The pace at which millennials adapt to new technology is staggering, but what it means for marketers is you have to continue to be willing to evolve your strategy to stay relevant to this important group of consumers.
Shopping Habits
With convenience and price at mind, online shopping appeals more to the Millennial shopper. 81% of millennials will make their next purchase online with 32% on a laptop or desktop, 25% on a smartphone, 24% on a tablet and only 11% in a physical retail store.
40 percent of Millennials refer to reviews and testimonials before purchasing any products, and the number is even higher when they are purchasing products online.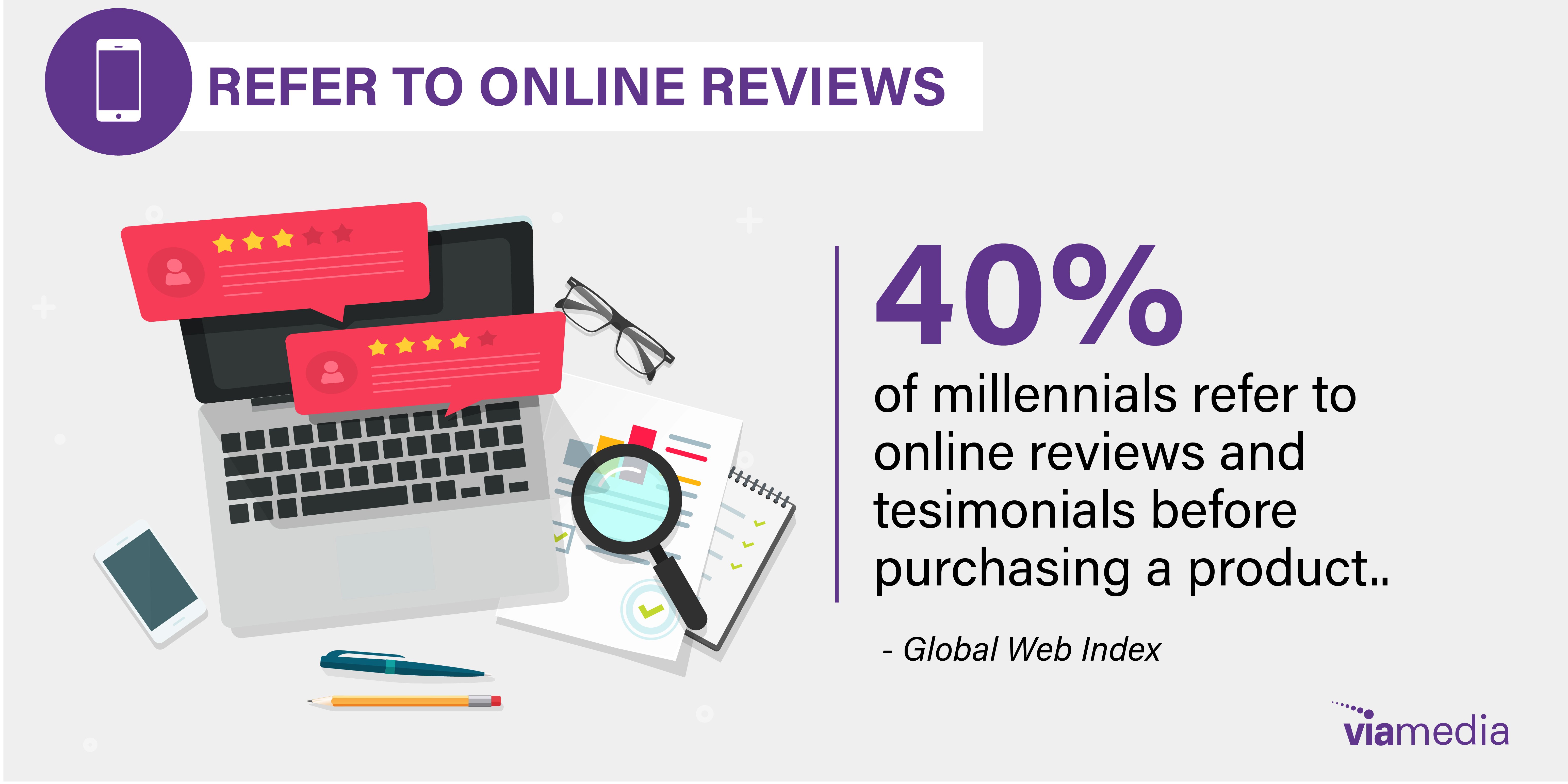 Brand/Advertising Perceptions
Although millennials get a bad wrap for having no brand loyalty, a few studies have indicated that if they are treated right, they will be loyal customers.
Forbes cites 60 percent of Millennials stay loyal to brands they purchase and are more likely to stay loyal to a brand because of loyalty rewards than any other generation.
95 percent or more of Millennials say they want their brands to court them actively, and coupons sent via email have the most influence on them. Over 50% claim text messages influence their their shopping behavior as well.
Millennials are receptive to online advertising that is restrained, targeted and relevant. 83% find online content useful in making purchasing decisions.
They crave authenticity and personalized experiences. They grew up with advertising blaring from every TV, gas pump, and taxi cab. They are savvy enough to know advertising when they see it. They don't mind it, but they want it to be relevant and real.
For brands looking to cash in on this generation with growing purchase power, its important to focus your marketing dollars on the channels that make the most sense, to make sure your mobile experiences are on par, and you communicate with your customers on a personal level.
Need help understanding your audience and developing marketing tactics to match? Viamedia thrives on helping businesses of all shapes and sizes develop a cost-effective strategy that's right for their business.
Schedule a strategy session today >
Happy Marketing!