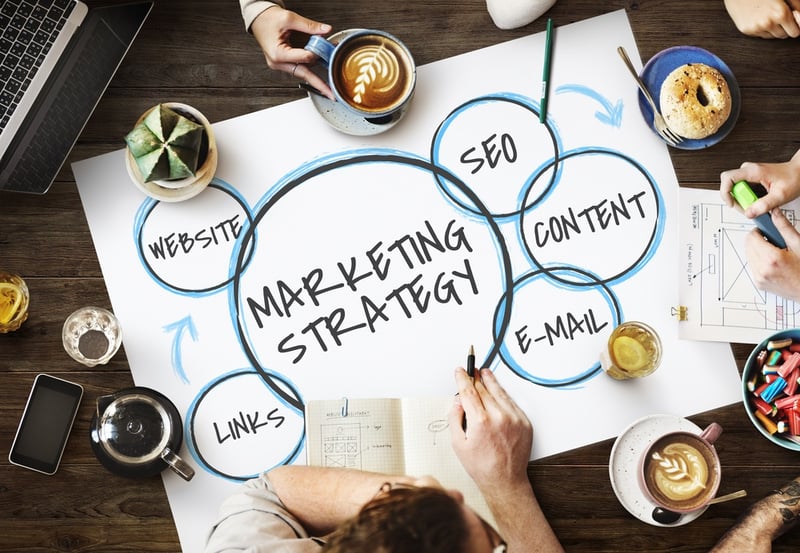 Marketing your small business can be overwhelming, especially when you have a small budget. As a small business owner you might feel as though paid media channels are totally out of reach. The good news is, there are low cost options for small businesses, from TV to digital advertising, that are easy on the pocketbook.
This article explores a few ways you can market your small business on a modest budget.
Local Cable Television
Advertising on television at the local level is affordable and effective. Prime time spots on a local network broadcast station can cost you an arm and a leg for a 30 second spot but cable television opportunities are available in your local market at a fraction of the cost. For many small businesses with a limited advertising budget, broadcast television advertising isn't a viable option but cable TV offers a lower cost alternative.
More than half of American homes subscribe to cable and research shows these homes tend to be more affluent households. HGTV, Fox News, AMC...Americans watch much more than the Big 3. Ever heard of The Walking Dead, Monday Night Football, or Property Brothers? Cable offers programs consumers are watching.
Since cable has more programs and channels, it's easy to reach a target audience. Not only can you choose specific times in which a certain audience will be watching, you can choose entire channels dedicated to a target audience - think HGTV for home-related businesses. Other niche cable channels, including cooking, finance, history, shopping, or sports, allow marketers to successfully market to an almost infinite array of specialized audiences.
Cable TV advertising's advantages of targeting, frequency and media cost make it one of the greatest mediums for smaller businesses.
Social Media Ads

Facebook
Facebook is home to 1.45 billion daily active users -- but marketing to these users is not as easy as it used to be. Posting on Facebook alone isn't enough anymore. Why?
One. There's simply too much content being published on Facebook, so visibility in the News Feed gets more and more competitive.

Two. Facebook's objective is to show people the content that is most relevant to them, not all the content available.

You can't rely on organic posts anymore. If you want to reach a large audience and drive interactions -- you need to put money behind your posts. The News Feed ad is the most common type of Facebook ad and can be viewed on mobile devices, right columns as well as the standard news feed.
News feed ads are strong performers that deliver results. They are also a great way to accumulate 'Likes' for your company page.
Instagram
With over 500 million users daily and 800 million monthly, Instagram has become very popular in a relatively short period of time.
Instagram has a ton of potential for marketers because of it's massive user base and the platform itself. The platform is more visual in nature and therefore makes storytelling easy.
Why is Instagram such a huge sales driver? Instagram is very popular to millennial's (20 - 36 years old) -- and they PREFER shopping online. Sources show millennial's make up a large portion of the Instagram user base.
Instagram introduced ads in 2015, and since then the feature has driven more than 1 billion user actions, making it a good option for small businesses.
Love what you read so far? Subscribe to get notified of more awesome content like this.
Email Marketing
With over 205 billion emails sent daily, email remains a worthwhile and low-cost channel for connecting with your target audience. A good email marketing strategy can drive traffic to your website, generate qualified leads, gain you more loyal customers, and more.
Email marketing is one of the most cost-efficient marketing strategies. Sources claim an ROI (return on investment) of 400 percent or more.
Online Video
If you've watched video anywhere on the web, it's very likely you've seen a pre-roll ad. They're the short promo videos that play before the video you've selected.
When viewers load a video, they do so with intention and active engagement—and before their chosen video plays, that attention is focused on whatever message occupies the player. YOUR AD. This makes pre-roll a powerful tool because it can engage consumers in a very direct way.
How powerful is video marketing? Consider this. Viewers retain 95% of a message when they watch it in a video compared to 10% when reading it in text. (source: Insivia) That's a pretty powerful stat. Definitely one that should have you considering an online video campaign.
Not to mention, pre-roll ads can be highly targeted by geography, demographics (age, gender), topics and interests. High engagement and extensive targeting make pre-roll ads a strong advertising platform.
Remarketing with Display (Banner) Ads
Remarketing involves showing banner ads to users who have visited a website and left without making a purchase or completing a lead generation form. The ads are later shown to the user while they are browsing the web, watching YouTube videos or reading news sites, for example—keeping your brand top-of-mind and enticing visitors to come back to your site. When executed properly, this type of display advertising is an affordable way to get users back to your website to convert.
With remarketing, you gain brand exposure and become more recognizable to your target audience, raising trust and making them more likely to purchase from you. Remarketing ads have much higher click-through rates and conversion rates than typical display ads.
The cost will vary depending on how your campaigns fit into your online marketing strategy as a whole. However, in general, remarketing ads are some of the most cost-effective ad campaigns available.
Final Thoughts
Before you write off paid media channels, do yourself a favor and look into these advertising options. There are many ways to market your business on a small budget, you just need to be strategic about how and where you spend it. Cable television, Email marketing, Social Media ads, Online video and Remarketing with Display ads are just a few affordable options that can have big results for every type and level of business.